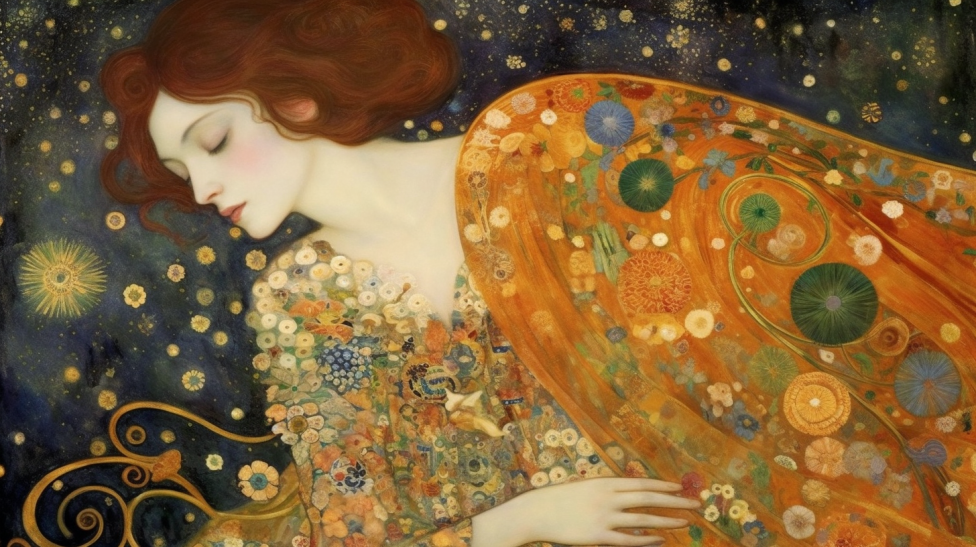 05 Sep

Your Timing Is Perfect | Personal Numerology Reading | 9/6

Is there an important question on your mind right now?

Sirena Moon is here with a personalized intuitive Numerology reading to help guide you in the right direction. Just think about your question, and press play on the video below!

P.S. Which number did you pick and what did it have to say about your current situation? Leave a comment below and let Sirena know!

Hello, Cosmic family. Sirena Moon here and today, I thought I'd try something a little different. So this video applies no matter when you happen to be watching it. What I'm going to ask you to do is when I say go, I want you to look at the time. Whatever time it happens to be right in that moment that you're watching this, I want you to add all the numbers up together, so that they eventually get down to one single digit somewhere between the numbers one through nine. I'm going to pull nine cards, and whatever card your number corresponds with is a message made just for you today whenever you happen to be watching this.

So what I want you to do is when I say, "Go," look at the time and add all the numbers up together. So if you happen to look at the time and it's 12:56 in the afternoon, you would add the numbers one, two, five, and six together. So that would be one plus two equals three, three plus five equals eight, and eight plus six equals 14. So you'd have 14, and you'd add those two numbers together, one plus four equals five, so you get it all the way down to one number between the numbers one through nine. And then five, in this case, would happen to be your special number. You'd look at the card labeled the number five, and that would be the message made just for you. So do you understand? Okay, I hope so.

All right, so ready, set, look at the time. So whatever time that is, write that down and I want you to add up all those numbers together. Add them all up, get them all the way down to a number somewhere between the number one through nine, and that is your special number, okay? So now, we're going to do a quick reading and just tune into whatever your number is, and that message is made just for you whenever you happen to be watching this. All right. All right, so I'm just tuning in with spirit.

NUMBER ONE
Okay, number one. Number one, the Ace of Wands. Okay, number one, so this means it's a yes. Move forward. Whatever your question was or whatever's on your mind, absolutely take that next action step. Allow yourself to feel really excited about this experience. Something is a yes. It's enthusiastic. It's a green light, okay, from the universe. It's a yes, yes, yes. Move forward with passion. Put both feet in, okay? Both feet in. This is exciting. Okay.

NUMBER TWO
Number two. Ace of Swords. Okay, so number two, Ace of Swords. Okay, so it is time to make a decision about something. And the thoughts that you've been having, it's like you know what the right decision is, okay something in your gut, you know it. When you think of this decision, you feel relief. All right? So it's time to voice your opinion to really get clarity around a situation. And deep within, I'm feeling that you know what the right answer is, and it's time to commit to that answer and to really trust your instincts on this one, to trust your own intelligence on this one. And if there's something you have to say to say it, what you have to say has a lot of value to it. So number two is speak up, get clear and really say what it is that needs to be said. There's some communication. I'm also hearing for some of you, you are going to receive a message very soon that gives you that clarity that you're looking for.

NUMBER THREE
Okay? Number three. Number three, okay? So some kind of help is coming to you. You're going to get some kind of aid in some way with the six of coins, Six of Pentacles, okay? This can be emotional help. This can be a friend that just listens to you when you need them, or this could be some kind of offer that really helps you in some way, but you're going to get that assistance you need. And if you need help, and don't be afraid to ask for it. For many of you, don't be afraid to ask for help. This is a really good time to get the assistance you need. You don't need to do this alone. No more going in alone, okay? Help is out there for you. And I'm hearing for some of you actually, if you let someone help you, it'll make them feel really good. So don't be afraid to ask for help. It's coming for you.

NUMBER FOUR
Okay? Number four. Number four, Ten of Cups emotional fulfillment. There's something that's happening. If there's a question that you brought to mind, this is going to work out. This is all about emotional fulfillment. For others of you, this is a message about just being with community, friends that feel like family. There's some kind of really good coming together and connection that's going to happen very soon that makes you feel just really wholesome and warm and that you have the support that you really have been looking for. And just that sense of community. And this is probably one of the happiest cards in the tarot deck. So some feeling of emotional satisfaction is coming in regards to whatever it is you were thinking about here or something that you're going through. Okay? It's all going to work out for the best. Okay? Okay.

NUMBER FIVE
Number five. Number five. These are all such good cards. Okay? Number five, the Queen of Pentacles. This is about abundance. For many of you, you could be coming into some situation and a job you're in or some kind of opportunity that you've been thinking about for many of you. I'm sensing you've been thinking of a business idea or to start something and it's going to be very plentiful. This is your sign to go for it and to do it, to build something. That's what I'm hearing. This is all about building something, and sometimes building something starts with a really small seed that you just plant in the ground, but there's something that's going to come to fruition for you, some project or something that has meaning for you, something creative or something that really feels really good in your heart, that you really want to see grow. And I think this is a sign that is going to grow.

And for others of you, this is just all about getting out into nature and just feeling that abundance of nature and letting yourself really relax in some beautiful area. Go somewhere beautiful. Treat yourself to something beautiful that makes you feel really prosperous, really abundant and very relaxed. But yeah, this is a really good sign, especially for prosperity for many of you. Number fives, okay? Very prosperous card.

NUMBER SIX
Okay? Number six. Number six, Death. Don't let this card scare you. Not about dying, it's about transitions. It's about the ending of one phase so that the new can begin again. So think of this card as the winter. So some big transition is happening for you. Number six, okay? You're letting go of something that's run its course so that you can start something new.

So this is all about letting that go. And sometimes that can be really sad. So it can be bittersweet too, when maybe you're moving some of you, and it's really sad to move, but it's also exciting to start a new chapter. So if there's emotions that come up, just allow yourself to feel these things and just, it can be really sad to let go of something that has a lot of meaning to you, but also, I'm just getting a very positive feeling for most of you, that you were really ready to let this experience go. It's really run its course, and you're really ready to just close out this chapter, to say goodbye to it. Change is afoot for you, and many of you just can't wait for it to come. Okay? So it's a transitional time and it's time to just say goodbye. I'm just getting the sense of so many of you throwing out things in your closet.

Maybe if a relationship ended, throwing things out that reminds you of that person, but really letting go of the old to make way for the new, and just allowing that chapter to close and to wish it well. Okay? To say goodbye to it and love.

NUMBER SEVEN
Okay? All right, number seven. Number seven. The Page of Cups upside down. Okay, so there's something going on where you really want your heart to open. It's like, potentially, this is exciting, but you're a bit reserved and for good reason. There's this feeling of, "Oh, gosh, I can't fully allow this experience yet. I can't fully feel all these emotions yet. I'm not totally safe to feel this yet" for many of you. So that's okay. Just let a little bit more time come into this situation. This could be romantic before you fully let your heart open. And for others of you, this could be an opportunity, some kind of messenger, some kind of person that still hasn't quite come in yet, but you know what's on the horizon.

For others of you. If you're wishing for love, there is something on the horizon. It's not here yet. It's not fully formed yet. That person might be going through something energetically where they have to kind of clear the way so that they can be available to you in the coming months. But there's something in the wings for you. It just hasn't arrived quite yet. So hang tight. It's something that would make you feel really excited. Some emotional new beginning. Okay? It's not quite here yet, but it is coming. So take time to prepare for that. Okay? Get ready for that.

NUMBER EIGHT
All right, what number are we on now? Number eight. Okay, number eight. Number eight. Exciting new vistas. You're about to embark on something very exciting, so you see it. There's something that's lined up for you. Okay? There's something, you've kind of made the plan a little bit. It hasn't begun yet, but there's an adventure coming. This could just be literally going somewhere, traveling somewhere for many of you, number eights.

Or it could be an emotional adventure where you've really paved the way and you're ready to take this next step. You're very excited. It's a little nerve wracking. You don't know what is really coming. It's kind of like, "Ooh, you're a little bit scared." You're starting on a new path. Some of you, it could be a new job, but it's new and it's fresh, and it's exciting, and it kind of requires you to step up a little bit or open up a little bit more than you have been in the past, and it feels like something very exciting is… For some of you, your ship's coming in, I'm getting the image, okay, your ship's finally coming in, so there's something, this is really good. Number eight, something exciting on the horizon.

NUMBER NINE
Okay? Number nine. Okay, the final cut, number nine. Number nine, you are walking away and it feels good. You're walking away into the mystery with this eight of cups. See the moon up there? Representing the mystery, what's not yet revealed, but you're following your heart toward this new calling, this new path.

Okay? You're leaving behind what for many of you might've felt tumultuous. It might've just felt draining or not positive. So you're leaving that behind, okay? You are entering something that's much more fulfilling for you, and you're just letting that go and it feels really good. You've let that go in peace, okay? It's a healing card with all this water. There's this sense of healing and moving forward, okay? Moving forward into something that's much more fulfilling for you. So you're leaving some phase behind, perhaps that was… I'm just getting on the image of a desert. It was dry, it was desolate, and you're walking into a more fruitful phase, something that has more water and nourishment, okay? You're honoring yourself and you're walking toward this with this message, okay? So just letting all that go, that just felt dry and just felt like it wasn't nourishing, it wasn't fulfilling, and you're walking into something that just calls your heart so much more.

And it's mysterious. You don't know where it's going to lead to, but you can feel that it's good. So this is your sign to keep going for many of you, number nine, just to keep going. Follow what feels good, follow those signs, follow that north star in the sky, and trust the mystery. It will unravel. It will reveal itself where you're going. Every step. Just take that first step. It will be revealed the next step to take, just keep going. This is your sign you're going in the right direction, darling. Okay? You really are. Keep going. Trust, okay? Just trust.

Okay. I hope you guys enjoyed that. Until we meet again, I am sending you all of my love. Bye.