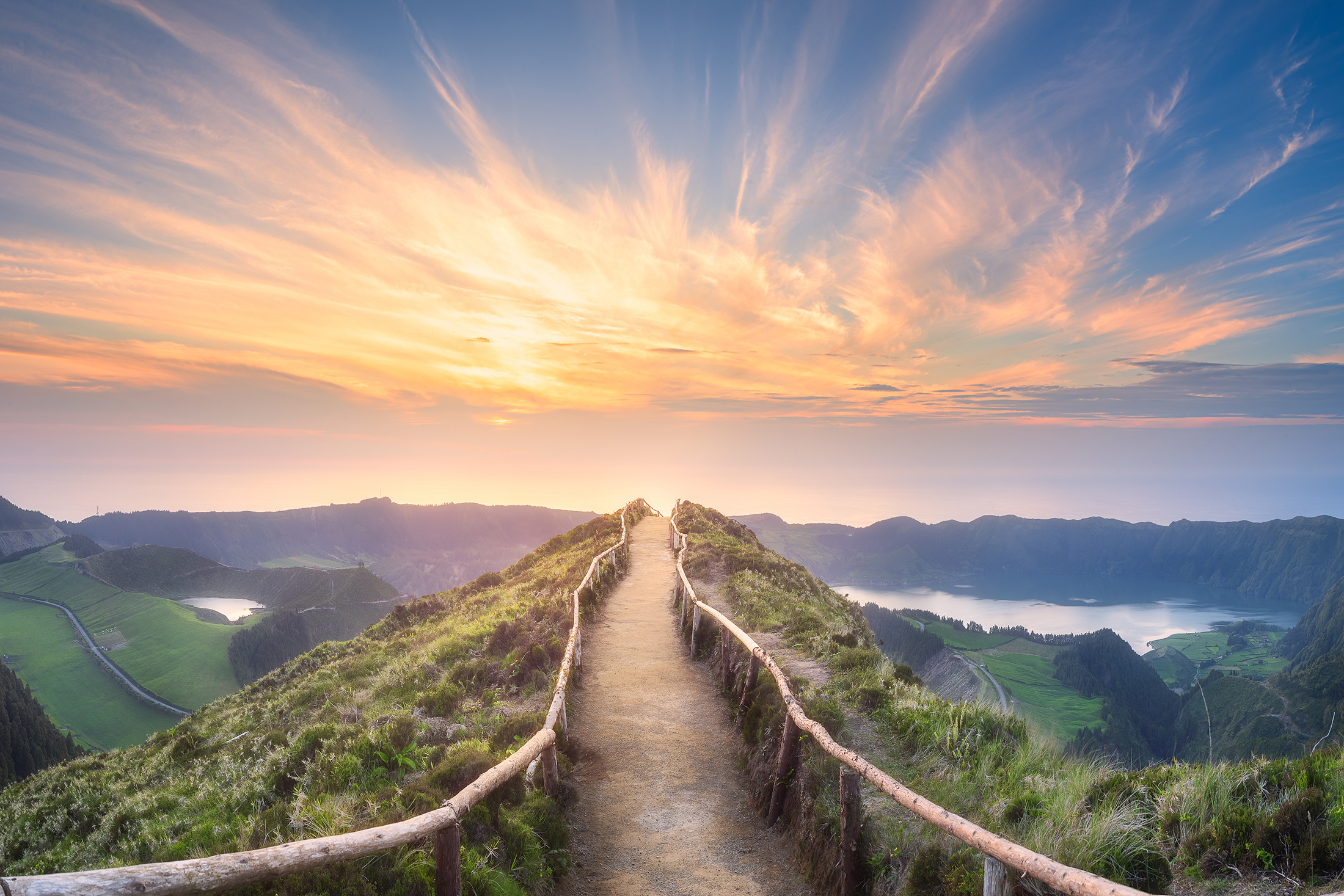 06 Jul

You're On The Right Track | Weekly Tarot Reading | 7/4 – 7/10

Hello Tarot Family, 

After a few weeks of deeper, darker inner work, you are headed straight into a week filled with potential for balance, contentment, and success. 

In fact, you might hit the ground running right out of the gate. But it won't be a frantic run.  Instead, you'll feel cool, calm and collected. 

This is a great week to remember that all things come in their time, so avoid overwhelming yourself with the many possibilities that might show up.  

You'll likely find that the insights you've gained from recent challenges have given you tools to step into this exciting week ahead. 

So, let's take a look at your very auspicious cards for the week. 
Card #1: Nine Of Cups | Everything Is Lining Up
The Nine of Cups symbolizes contentment, success and prosperity. Specifically, the Nine of Cups is a sign that your life will be running smoothly in the coming week. 
The man in the card's image has a look of both ease and authority. He has achieved great things, and now can sit back and enjoy the ride. 
You might notice he is wearing a red hat, which represents his clear and orderly thinking. There are nine cups lined up behind him in a neat row, signifying that he has organized his emotions and brought his thoughts into alignment with his desires. 
This card is a reminder that the more your mind and emotions are aimed in the same direction, the easier it will be to get what you want. 
You might start to feel particularly capable in the days to come, like everything you put your attention on seems to click right into place. 
As a result, your working world could be perfectly on track, creating a sense of ease and accomplishment. 
You have survived the tumultuous ups and downs of life, and you've worked hard to discover a calmer place for yourself. You are now entering this calmer place. 
What used to pull you this way and that, tempt you to veer off in one direction, and then force you to slam on the breaks, no longer has a strong hold on you. 
Yet, even though the man in the card may seem content, he sits on what appears to be an uncomfortable wooden bench. This tells us he still needs to discover the harmony symbolized by the final card in the suite of cups.
So even if everything goes in your favor this week, you might feel like something is missing. You will only find out what's missing by discovering what your life is truly about. 
Luckily, you are right on the verge of settling into a greater sense of why you are alive, which will point your rudder in a highly satisfying direction. 
There could be something great that happens for you in your work environment, or you might have a breakthrough regarding your purpose in life. Either way, the Nine of Cups is a sign that good things are coming. 
Something you can do to solidify the sense of satisfaction represented by the Nine of Cups is to list the desires you still want to seek out. What is most important to you right now? What do you truly want to experience in this life? 
Once you get clear on this, notice the activities, relationships, and behaviors that are pulling you away from those dreams. It's not that you have to let all of these things go, but the man in Nine of Cups has reached his pinnacle by staying focused on what he truly wants. 
You are in a fantastic position to cut out the distractions and achieve your goals. However, your next card is a reminder not to rush to the finish line, or to overextend yourself along the way.
Card #2: Ten Of Wands | Don't Over Do It
The Ten of Wands represents responsibility, burden, and hard work. In the context of the reading, it's a reminder to take stock of your responsibilities. The more you get clear about what you can either delegate to others or simply let go of, the better.  
When the Ten of Wands arrives in a reading, it might mean that you've been working particularly hard. And not to worry, the work will be paying off if it hasn't already. 
However, it's possible you've been taking on too many things all at once, and not given yourself time to pause and reboot. 
Perhaps after experiencing some initial success in one area, you might find yourself trying to keep up with all of the new demands, and now you are starting to feel the wear and tear. 
You simply won't be able to give your best if you are totally exhausted. So while you'll need to keep on keeping on, be sure to prioritize where your energy and effort will be best spent. 
There's a bit of surrender associated with the Ten of Wands. However, this isn't the kind of surrender where you give up. 
Instead, it's the kind of surrender where you stop resisting what needs to be done. Let go of unnecessary distractions and get down to business. 
You are getting very close to finding a higher gear in terms of what you are capable of, but it's important that you don't try to get there by pushing yourself too hard.
This simply isn't a time to bite off more than you can chew. 
Make an inventory of what you absolutely must do, and then be willing to distribute the rest of the work to others. 
You are right where you need to be, so work intelligently and efficiently, and then give yourself time to rest.  
Your next card is letting you know that there is no doubt you are headed in the right direction. 
Card #3: The Chariot | Trust Your Instincts
The Chariot is a sign that determination and focus will bring you success. In fact, The Chariot can be a sign that you are perfectly on your path. However you'll need to balance your ambition with your instincts and intuition. 
The canopy above the charioteer symbolizes his connection with the celestial realm and his intuition. The sphinxes and the chariot itself on the other hand, represent his deep connection to the material world. 
The combination of the celestial and the earthly are precisely what this card is all about. 
You are being asked to remain steadfast in what you want to create, while also staying open and willing to put in the work. 
However, you can't be so locked into one direction that you're unable to listen to the guidance from "beyond the veil". 
Balance between your ambition and intuition is necessary.
The Chariot doesn't travel in a straight line. Instead, you must use your instincts and trust that the twists and turns of life will ultimately get you where you are meant to be. 
This means you'll have to trust your inner navigation, rather than plotting out a rigid map or plan. 
Trust your feelings and your body, but don't lose sight of the bigger picture. This can sound like a juggling act, but you're already well on your way and have all the tools you need. 
Particularly if you take the advice of your previous two cards and narrow your focus, it's likely you'll already have a sense of where you are headed. 
So now it's time to put yourself in gear, listen to the deep knowing of your heart, and forge ahead. 
If you happen to feel uninspired or stuck right now, The Chariot is a sign that it's time to step away from your comfort zone, and find an adventure to embark on. 
This could be as simple as taking a trip to somewhere new, or as wild as putting your two weeks' notice in. Regardless, the call to adventure is upon you! 
Interestingly enough, The Chariot also represents home and hearth. So tending to your living space might be called for here. Especially if things have gotten cluttered or stagnant. 
Either way, The Chariot wants you to know you are well on your way. Nothing has been wasted, so use everything you've learned to take yourself to the next level. 
You've Got The Green Light
While it could be a particularly busy week ahead, all signs point to a successful and vibrant time. 
The Nine of Cups is universally considered an auspicious card, bringing good luck in business, and a sense of ease and contentment. 
However, if you're not careful about how much you take on, the Ten of Wands could be a sign of overwhelm. So pace yourself and make sure you're only doing what you have to do to keep the ship afloat. 
It can be easy to get bogged down if you are only using your mind to make the next move. Instead, pay attention to what The Chariot is recommending by bringing your inner wisdom and instincts into the process. 
All together, you are poised for a leap into an exciting sense of balance, and a new level of competency. 
Keep up the good work!
Things will only get better. 
With love,
And in service, 
Jonathan Lionheart
P.S. What are the ways you overburden yourself and make things harder than they need to be? Do you have a sense of what you want from this lifetime?  You can leave me a comment here on our blog, and let me know!  
P.P.S. If it feels like you keep hitting a ceiling, and can't move onto the next level, you can schedule a private reading with me here. I would love to help you figure out what's getting in the way.