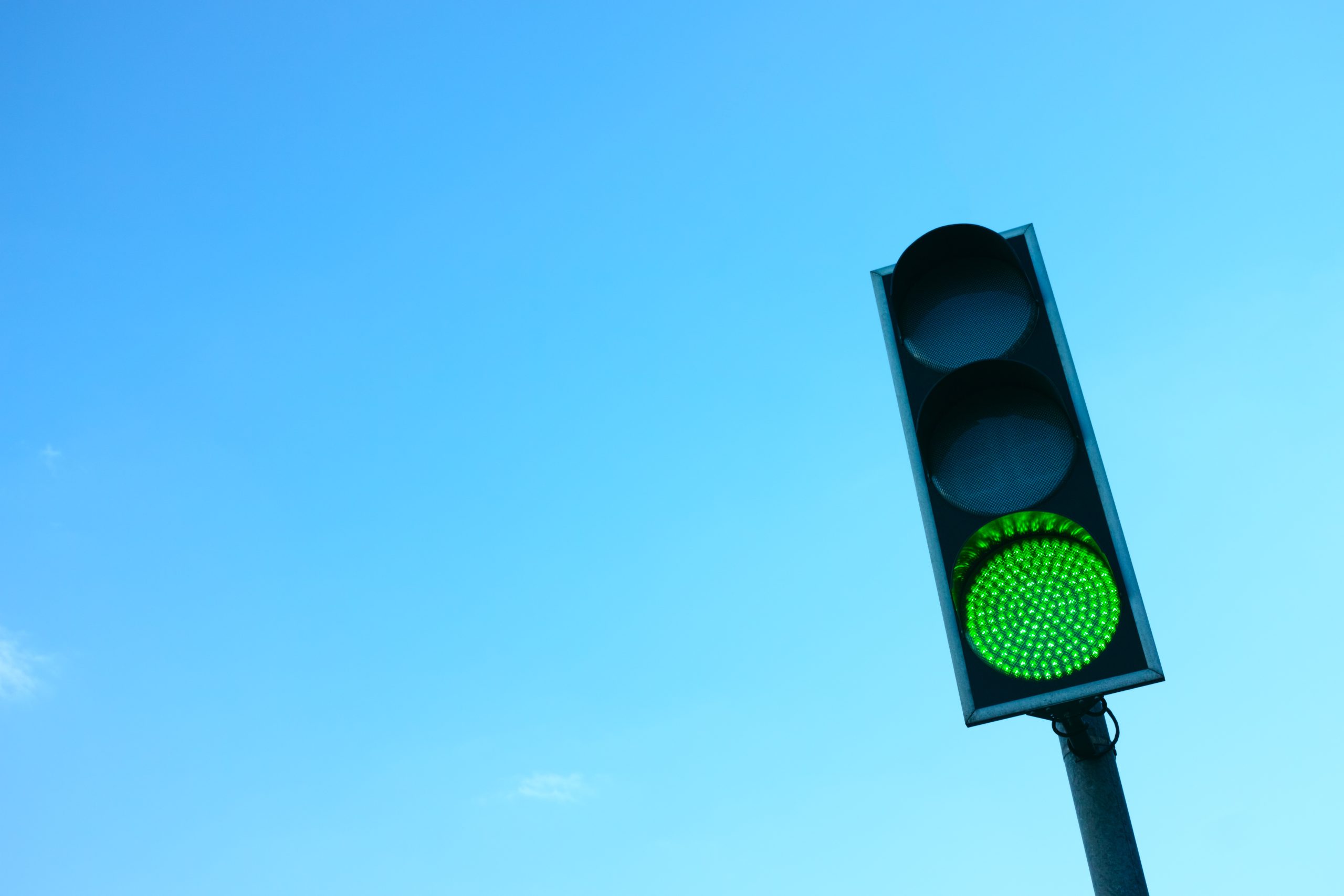 19 Jun

You've Got The Green Light | Weekly Tarot Reading | 6/19 – 6/25

Hello Tarot Friends, 

This is Jonathan with an electrified Weekly Tarot Reading for you. 

Everything is sizzling and popping in the best kind of way this week. You can expect new and potent energy to get your gears turning in powerful ways. 

And you'll have more support than you might imagine to help you make the best of this energizing period. 

If you can keep your eyes on the prize, and use the tools you have in your tool belt, this could be a week to remember. 

Let's take a look at what's in store for you in the coming days.
Card #1: Ace Of Pentacles | The Possibilities Are Endless
The Ace of Pentacles represents prosperity, stability, and new beginnings that may result in abundance in all of its forms. 
Considering this was also your first card last week, you could have a number of new and exciting things happening in your life at this time.
Often one cycle needs to end before a new one can begin, so you might take some time to notice what has left your life recently. 
It's possible you have finished one thing, or perhaps more than one thing, and now the new seeds are being planted for this next important phase. That being said, new beginnings can also happen without something else ending.   
Regardless of what's showing up in your life, these are exciting times with the twinkling promise of prosperity. 
As you can see in the card image, there is a pathway leading to a green, fertile arched doorway made of flowers and plants. 
Is it beaconing you to walk through? 
This threshold represents new possibilities that you are opening a doorway to.  
In the sky is a colorless hand holding one giant coin, representing the neutral nature of this raw energy. The opportunity isn't "colored in" yet, so you can make it into whatever you want. 
The mountains on the other side of the doorway represent the patience required to grow your abundance into its fullest form. 
Mountains also symbolize fractals, hinting at an esoteric secret: how you tend the seed at their initial stages will shape its fully developed appearance. 
So your intentions now, and the way you attend this energy in its early stages, will dictate where things go later on down the line. 
Give your full and loving presence to the early stages of your new endeavors and it will pay off in the long run. 
Whether it's finances, new moves in your career, your health, or creating a rocking summer bod, the Ace of Pentacles is a sign the material realm is opening a new door for you. 
Your next card is letting you know that working with others, getting insight from experts, and good teamwork will serve you well in the week ahead.
Card #2: Three Of Pentacles | Build Your Team
The Three of Pentacles symbolizes teamwork, successful foundations, and putting your energy together with others to achieve a shared goal. 
The Three of Pentacles can arrive in a reading when you are gathering the right pieces of a puzzle together to achieve something important. 
This can look like finding the right people you want to work with, or it could show up as searching for the right investors who believe in you and your project. 
It can also be as simple as getting your family or friends on the same page as you. 
However it's showing up for you, the Three of Pentacles is a good omen, letting you know you might find precisely what you need to help get things to click into gear. 
The Three of Pentacles is a reminder to listen to other perspectives and to be willing to ask experts for help in order to gain insight and knowledge. Whatever it is you are working on, there are likely other people working on similar goals or challenges. 
Some of these people may have decades of experience with the exact kind of things you are just getting started with. 
While you don't have to give your creative license over to anyone, it might be helpful to listen to someone who knows the terrain like the back of their hand, and can help you avoid the potholes everyone else will likely fall into. 
Ultimately, the Three of Pentacles is a great sign. It's letting you know there are people who want to work with you to create some magic together. So be willing to collaborate, share ideas, and even team up. 
Even if it's just a conversation here or there, the synergy of sharing could inspire you greatly this week. 
And particularly with your first card, the Ace of Pentacles, new and exciting endeavors could spark up and move forward with amazing speed and zest. 
So keep your eyes open for exciting new opportunities. 
You could be surprised by the synchronicity and excitement surrounding a new project, but your next card is letting you know you'll have to bring your will and focus to get it off the ground and running.
Card #3: The Chariot | Taking Ambitious Action
The Chariot represents determination, willpower, and focus. You will need to bring balance to your mind and your emotions in order to navigate the days ahead. 
The Chariot is shown as a warrior who is heading out from his home city on a great adventure to conquer with bravery and bold action. 
So you might hear your inner warrior calling in the coming days. There could be something worth fighting for that you are ready to take action towards. 
It might appear the charioteer is holding the reins to the two sphinxes, when in reality he is controlling them with his mind and will. 
In this way, controlling your emotions and your mind will be of great importance if you wish to achieve your goals. This is not a time to spin off into uncertainty, or get lost down a rabbit hole of distracted, negative thinking. 
Instead, put your awareness on what you are doing, or on what you are wanting, and stay the course. 
At the front of the chariot's carriage is an emblem with two wings above a perfectly spinning top. The balance between the unconscious and the conscious mind, and the mental and emotional, are indicated here. 
You are being asked to use your emotions for the good of your cause, and to keep your mind sharp in order to strategize and act.
You are in the perfect position to make a fantastic headway, but you'll need to put on your armor and keep your momentum headed in the right direction. 
The armor worn by the Charioteer is a reminder that even though you might have some vulnerabilities and uncertainties, when it's time to act, protect yourself and move forward anyways. 
If we consider your first two cards, you could feel motivated to take action on a new opportunity coming your way. Gather up the right team and the right information and get going. 
With The Chariot added in the mix, it's possible you will be the engine behind getting things done, either as a leader or as the source of inspiration and can-do-attitude. 
Regardless of how it shakes out, this is a fantastic week to step in full hearted and make powerful moves in your life.
If there is something you truly want, or a new inspiration that has you feeling excited and motivated, the week ahead will help you gain fantastic momentum. 
Your first card, the Ace of Pentacles is a sign there is new and exciting energy building up around something in the material realm. Job, health, or finances, something exciting has just begun. 
But you'll likely get further with the right people around you and supporting you. Your second card, the Three of Pentacles is a reminder to work with others to achieve your goals. 
The right insights from experts, or good communication with those who want to help you will go a long way in the days to come. 
And finally, your will and focus will bring about the rewards you seek. The Chariot, your final card, is all about taking action, staying the course, and being willing to control your emotions for the greater cause. 
The Chariot is an auspicious card to come at the end of your reading. It is filled with adventure and promise. 
It's a great week to tap into your warrior energy and get things moving in the right direction. 
With love,
And in service, 
Jonathan Lionheart
P.S. What new projects are you starting in your life right now? Who do you need on your team in order to get where you are going? You can leave me a comment here on our blog, and let me know!   
P.P.S. If you'd like help making big decisions, or you'd like advice on how to get things off the ground, you can schedule a private reading with me here. If you'd like to bring yourself into greater alignment through energy work, you can schedule a private Embodied Alchemy session with me here.