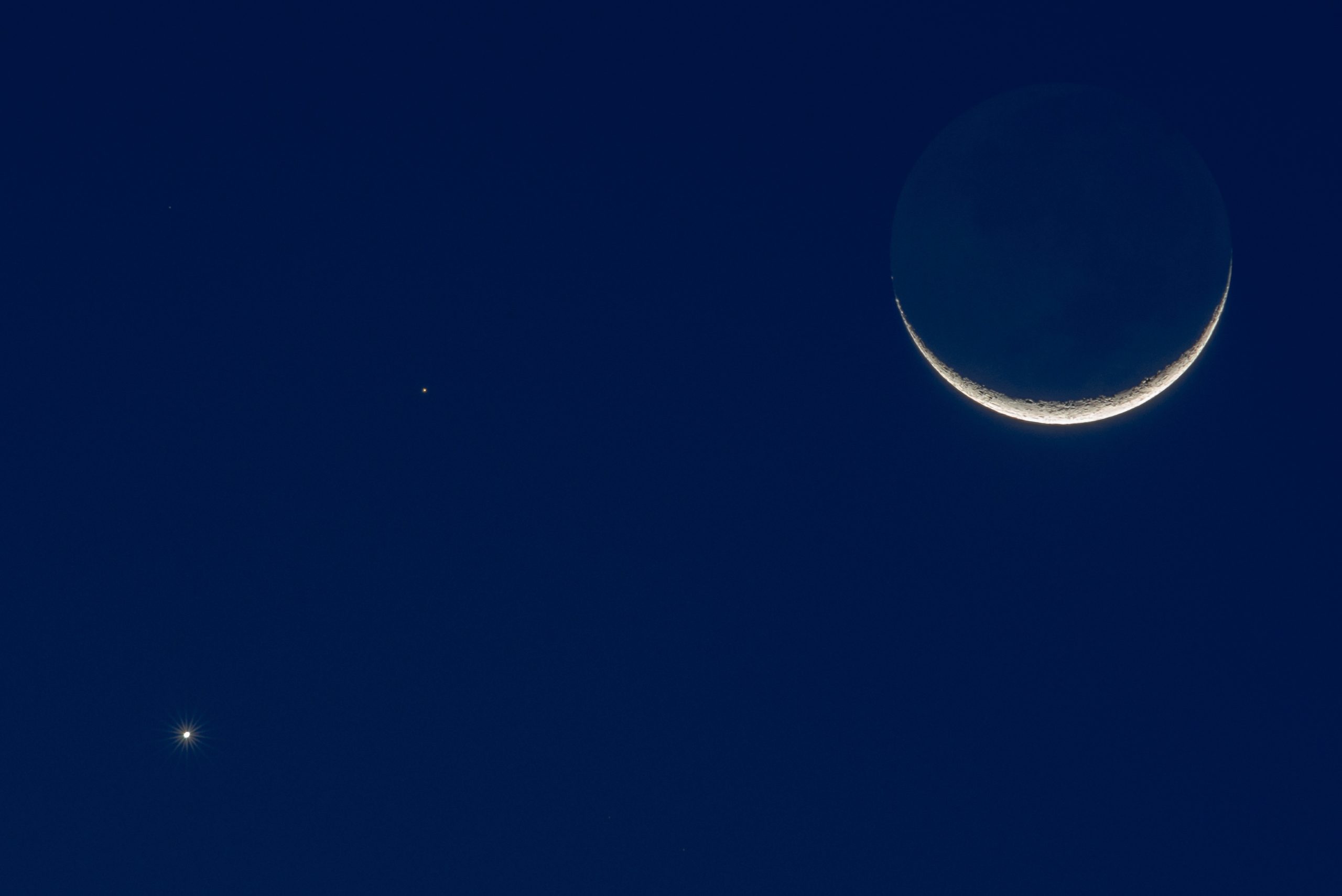 25 May

Clearing The Air | New Moon In Gemini Horoscope

Hi Friends,

Do you ever stop and think about how powerful words can be?

Not only do they impact your relationships with others, they also have the ability to create your reality.

Since we're in the midst of a Mercury Retrograde, issues around communication have probably been on your mind more than usual.

And the upcoming New Moon in Gemini on May 30th will bring the power of your words and thoughts into even greater focus.

There is a strong karmic theme to this New Moon that may require you to take responsibility for things you've said in the past, or test out your ideas in the real world.

But while there may be some challenges ahead, the New Moon in Gemini could also have you feeling curious and enthusiastic about life in a brand new way.

There's a lot going on this New Moon, so let's take a closer look at what it has in store for you.
Overflowing With Possibility
Do you remember being a child and feeling like anything was possible?
Geminis are the children of the Zodiac. They know how to keep an open mind, have fun, surprise you with their wit… and at times, their immaturity. 
This fast-thinking air sign is a genius when it comes to communication, and can often connect the dots before anyone else figures it out.

Gemini has a powerful ability to change and adapt, sometimes to the point of being perceived as unreliable. 
But don't take their rapid changes of heart personally. It's in their nature to drop things they already understand in favor of something newer and more interesting.
So with the New Moon happening in Gemini on May 30th, you can expect to feel more talkative, curious, and eager to explore the possibilities for your life.
You'll be able to handle complex situations more easily, and could even find a solution for a confusing issue you've been facing.

This is because your ability to look at things objectively will be enhanced. 
As a result, you may notice a connection between things in your life that you didn't think were related. Or something could happen that makes you realize how much you still don't know, inspiring you to set out on a new quest for knowledge.
At its best, the Gemini New Moon can bring renewal to how you process information, sparking a new phase of learning and discovery.

Gemini is a perpetual student, and their beginner's mind is the secret to their youthful energy.
So if you're overdue for a healthy dose of wonder, curiosity, and a fresh perspective on your life, the New Moon in Gemini will deliver the opportunity you need to make a shift. 
However, due to the influence of other planets during the New Moon, it's possible that things could feel a bit heavier than you'd like.
Do you believe in karma? 
The idea that every action has a reaction, even if it doesn't happen right away?

Well there's a planet that represents karma and reaping what you sow. It's Saturn. And it's not playing around this New Moon. 
While Saturn won't be aspecting the New Moon this month, (the New Moon actually has no major aspects,) it will be aspecting Mercury in retrograde. 
This is significant because the New Moon is in Gemini, and Mercury is traditionally ruled by Gemini.
Saturn is taking a challenging stance toward retrograde Mercury, meaning that you could powerfully feel the impact of your past thoughts and words.
This makes the New Moon a perfect time to take responsibility for how you think and express yourself to others. 
It's possible you could have a habit of saying things that hurt someone you care about, whether or not you meant to.
Or you might start to become more aware of the negative effects of lying, criticism, sarcasm, or judgmental tendencies.
Just remember to be kind and gentle with yourself and others during this harsh influence.
You might feel low energy, pessimistic, or overly serious around the New Moon. So try to keep that in mind and not beat yourself up with negative self-talk.
You might also feel challenged to bring your ideas into reality, and resolve any annoying obstacles that could be standing in the way of you doing so.
This New Moon will be a time when your thoughts and habits around expressing yourself will be tested.

If you practice patience and embrace opportunities to act maturely, you'll pass the test with flying colors.

And this is great news, because there's one more powerful influence this New Moon that could put some extra wind in your sails.
Mars and Jupiter have recently entered Aries, the sign of courage, impulse, and passion. 
They're currently mingling very close to each other in the sky, and while they're not perfectly aspecting the New Moon, it's likely you'll still feel their effect.
You can think of air sign Gemini as the oxygen that fuels Aries' fire. So with the New Moon in Gemini flirting with Mars and Jupiter in Aries, expect to see sparks fly!
This influence could have you feeling highly motivated and optimistic during the New Moon, despite Saturn's sobering effect. 
Keep in mind though that Jupiter has a way of magnifying the energy of other planets, sometimes to an unsustainable level. This means you could feel Mars' influence to the extreme, resulting in unchecked impulses, arguments, aggression, or saying things that you quickly regret. 
However, since Mars and Jupiter are in a positive relationship to the New Moon, it's more likely that you will be feeling a powerful desire for new experiences, meaningful connections, and personal expansion.
All in all, the New Moon in Gemini is set to be anything but dull!
So keep an open mind to new information over the coming days, because this New Moon could inspire a brand new perspective on life. 
With Joy,

Luna Dragonwell

P.S. Is there someone you need to clear the air with? Have you been dealing with a complex situation that you're ready to find answers to? Let me know in the comments below!