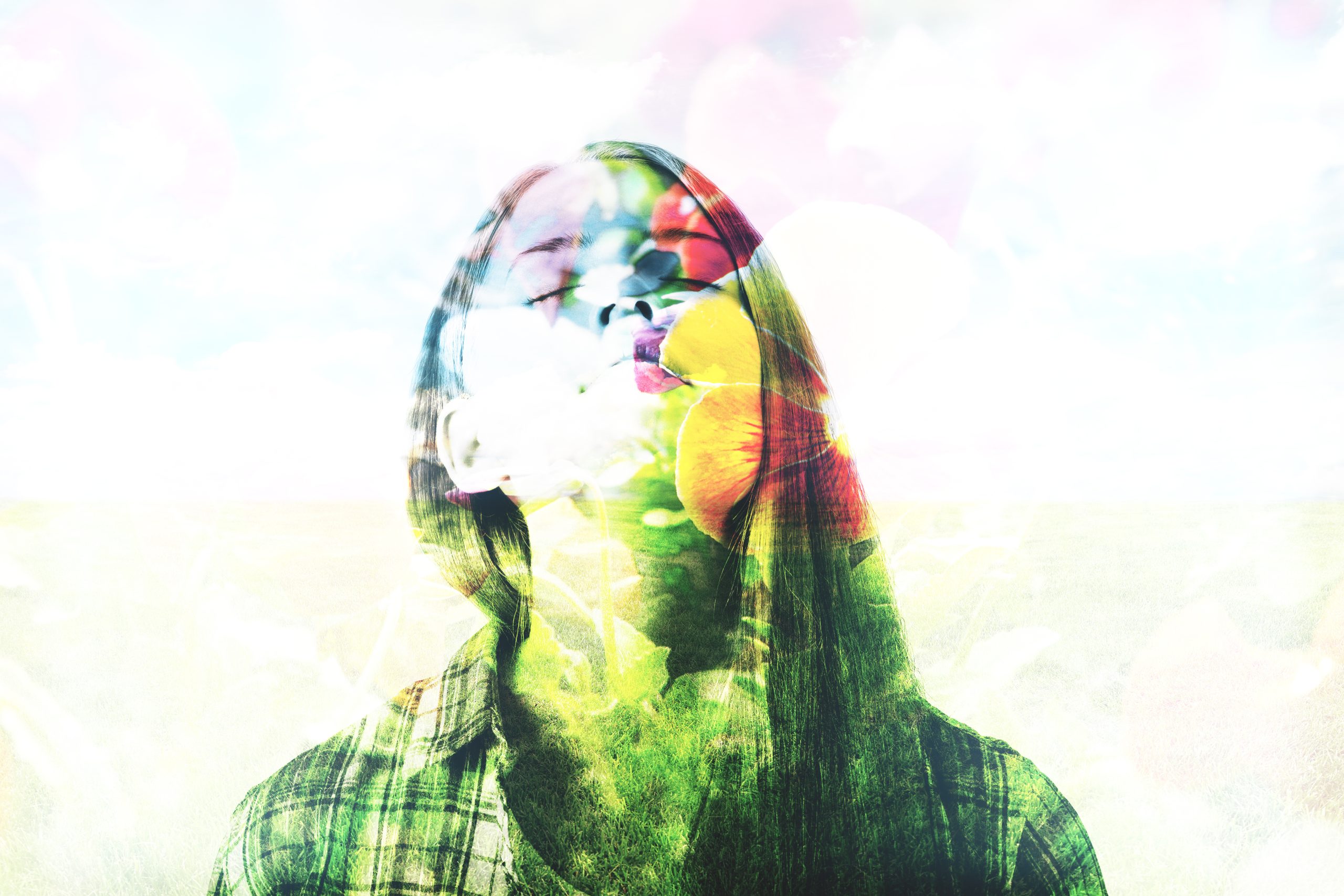 22 Dec

Take Your Time With This | Weekend Love Tarot Reading | 12/23 – 12/25

Does your love life feel like it's in limbo these days?

Karma says this weekend could bring positive new beginnings in romance, but you may need to be patient with the process.

She's here to help you turn confusion into clarity, so you can find true love, here in her Weekend Tarot Reading. Enjoy!

(Promo Code: COSMIC provides 10% off a reading when purchasing on Etsy.)

P.S. Have you been experiencing delays and obstacles with someone you want to move forward with? Is there someone in your life who you suspect isn't being upfront about their true feelings? Leave a comment below and let Karma know!
Hi, Collective, and welcome back to your Weekend Love Tarot Reading. I am Karma, and I will be reading your Tarot this weekend.
Happy Holidays everybody! I hope that you guys are having a wonderful winter season. Let's go ahead and begin with my blessing and prayer, and we'll see what messages the Holy Spirit has for you finally.
Spirit of the most high, thank you for allowing me to be a clear channel of receiving messages for the collective in regard to their current love connection and love situation. I ask that these messages provide clarity, guidance, feelings and understanding, as well as the higher knowledge and perception into what karmic cycles, soul lessons, and generational curses they may currently be going through, about to go through, need to become aware of, learn from, heal from, and release. All that you are and all that you do. And all that I am and all that I do. I live by your word and your word only. In Yeshua's name I pray. Amen.
We have the Nine of Wands as the first card out, and that is representing your Past. Then, we have the Page of Pentacles. That's your Current Energy – forgive me. And then we have the Three of Wands as Future Energy. So, we do have fire and earth here, Aries, Leo, Sagittarius, and Capricorn – Virgo, sorry, all right.
This is interesting energy here. Somebody feels very nervous. Okay, I just want to say that I don't know if that's your energy towards somebody or their energy. There's a lot of, like, anxiety and anticipation.
But it's from exhaustion. It's from mental exhaustion. It's from tired of repeating cycles and just yearning for something different and something more, okay, that's what spirit is showing me.
So, in the Recent Past with this Nine of Wands, there was an opportunity that presented itself to you. I feel like it might have just come out of nowhere, or it just came in very suddenly, okay.
And now – although you don't really want to give up this opportunity – I also see in the Recent Past, you weren't really up to taking the opportunity either, okay.
There were a lot of questions, there was a lot of second guessing, and there was a lot of hesitation. I think the reason why – it's like, you know, when you first learn the rules of a new game, a card game, okay. That's – I'm gonna tell you what I'm seeing here – it's like learning the rules of a new card game, and it takes you a minute to understand, like, the whole process of the game, and what you need to do, and how you can utilize the tools. And I feel like that's where you were at with this Nine of Wands.
Spirit is showing me an energy of your – it's like you didn't want to make any sudden movements or decisions, because you wanted to make sure that you were using your discernment. You wanted to make sure that you were utilizing all the tools that you've gained on this journey, and that you were making intentional decisions that aligned with the future that you are trying to give yourself, okay. And so that's why there's hesitation because, again, exhaustion of repeating patterns and cycles.
Here's this wonderful offer or opportunity on the table. I don't want to rush into it. I need to make sure that I am making the right decision for myself and my future.
Current energy is a Page of Pentacles, so there is for sure new information and an offer that is here at your doorstep.
Somebody is offering you something. I do feel like it could possibly be an apology. But it's also kind of like, "Hey, I have this offer."
And, you know, I'm not quite sure what to do with this offer. I'm kind of new at this, but I think I want to give this over to you. That's what I'm feeling from this Page of Pentacles, okay.
So, it could be nervousness as well, like this person is willing to take a leap of faith, is willing to jump into something with you. They're new at this, they haven't done this before, but they want to try it out, and they want to try it out with you.
So, there also could be this energy of somebody being fearful that they're promising more than they can keep.
Not that somebody is being malicious and purposely promising you something more than they can handle. They're recognizing: "I'm about to take a big step. I'm about to take a step in something that I've never done before. And I don't know if I can do it. But I know I really want to try."
So, there's good intentions here. I want you to know that. And I see that both you and this person are really giving this a full kind of deep thought process. But there's still so much passion between the two of you. I'm seeing that here. There's a lot of passion between you and this person.
Holy Spirit. Tell me about this Nine of Wands, please. Why is the Knight of Wands here for the collective? The Chariot? Okay, so Cancer energy, yeah, this is sudden – this is a quick, fast decision. Some of you could be – this could be somebody that traveled towards you is moving towards you. You're moving towards them. It's like a fast decision. And it's a big decision. But it's a decision that is life changing and life altering.
But you do know that it is for the better. It's for the higher good.
But again, because it's such a big decision, you did take – how do I explain the spirit? – because it came in fast…but you took your time with it…but it happened fast. Does that make sense to you, Collective? Because that's how they're showing me.
You still were kind of, like, but I feel like you kind of went head in. You made the decision to go head in and accept this offer.
Clarify the Page of Pentacles, please… Page of Swords – You like what's going on here. You're observing, you're trying to get all of the details. I do feel as though this person, this is the Page of Swords from the previous reading.
So there was somebody that was watching you. This is that person, they're coming to get you. They've come in. They have something to say, okay. They have something to say, and they have something to offer you.
Yeah, here he is. And look at that – there's the King of Swords. Okay, so this is the same as last week where we had the Page of Swords, and then we had the King of Swords on the bottom of the table.
This person has really struggled with expressing their emotions to you, okay. There has been a blockage with expressing emotions. And I feel as though that may be why they're coming through as a Page. They want to give you something. They want to take this leap of faith.
But there's still fear, and an immature energy of not fully knowing how to express their emotions, or not really knowing how to commit the way that you may want them to commit.
But this person wants to try. And they're definitely coming forward to have a conversation with you in regards to the opportunity at hand between the two of you, all right.
In the Near Future, you have the Three of Wands, so there's this, like, definitive energy of knowing that you guys do want to try something with one another, that you guys like each other, clearly.
I don't know if this is someone from the past, or if this is a new person, because there seemed to have been a split in the collective, if you'd watch the previous weekend.
So I was seeing some are gonna be getting a return, and some are gonna be getting someone new. Either way, there's a mutual decision that's already been made of, like, "I like you and you like me."
But you guys are in this energy of where do we go from here? Okay, somebody wants to come towards you and communicate again with the traveling. Okay? So I don't know if you're going to be traveling to see them or vice versa. Or you guys have to be separate because you're traveling for the holidays. But there's something going on that creates distance, and has you waiting.
Clarify the Three of Wands…waiting to take a leap of faith, waiting to surrender? I feel as though you're just trying to figure out: "Which way? Which way do we leap? Which time do we let go? What all do I have to let go of? What all do I have to surrender? And are we doing this together?"
I don't know why you guys both have made the inner choice and decision that that's the person you want to be with, but I don't feel like you've vocalized it yet. That could be why there's so many swords here as well.
This person is preparing themselves to open up to you and to take a leap of faith. There's just a small moment of patience before the full surrender.
All right, Collective, I'm sending you much love. Bye bye.