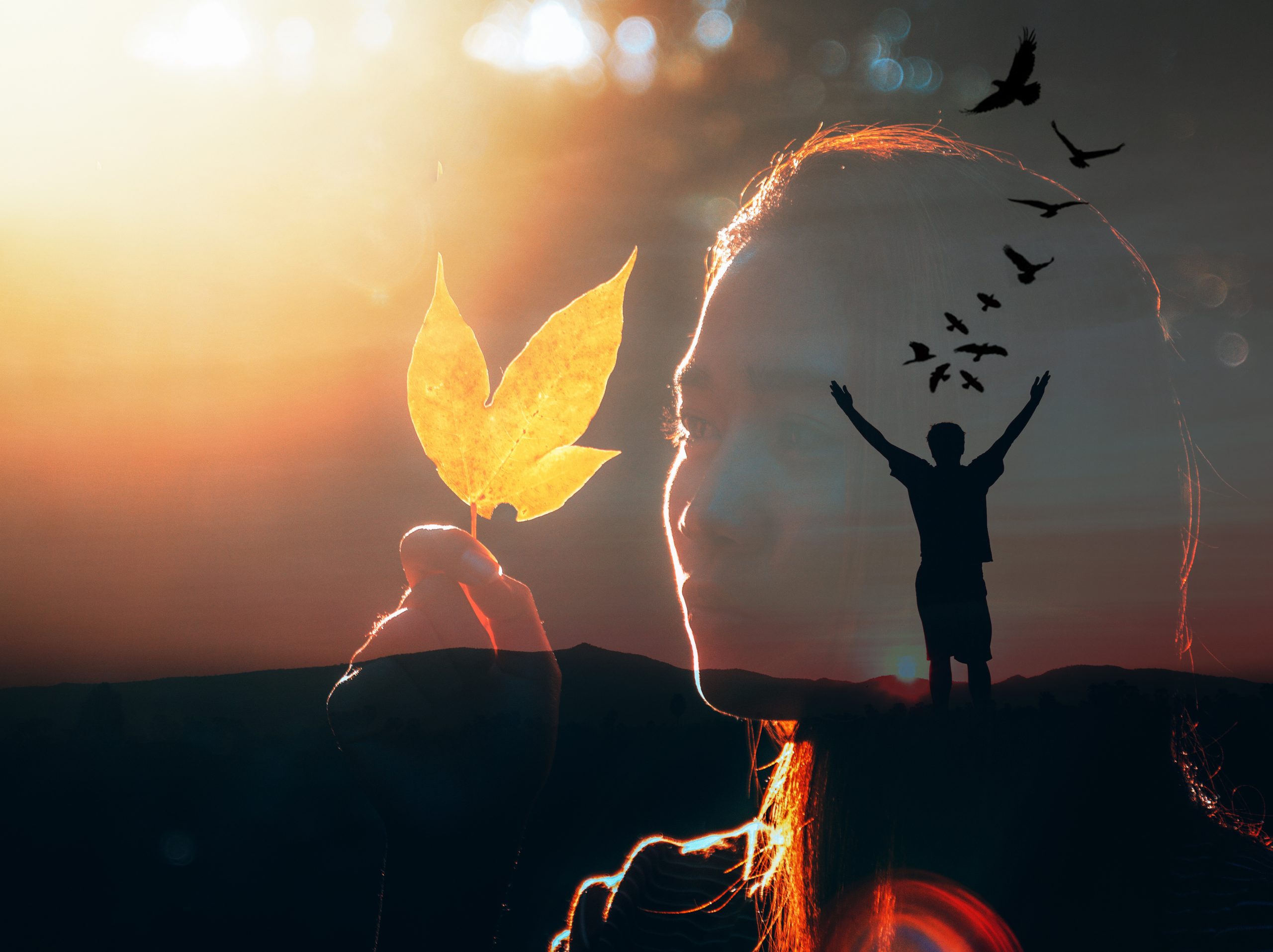 03 Nov

Take Your Time | Weekend Love Tarot Reading | 11/4 – 11/6

Are you feeling ready to let go of old relationship baggage?

Are you still deciding how much you want to invest in a certain love connection?

Karma says you're at a bit of a crossroads and the key is to take your time right now.

She's here to reveal the energies at play, so you can let go of what isn't working once and for all, here in her Weekend Tarot Reading. Enjoy!

(Promo Code: COSMIC provides 10% off a reading when purchasing on Etsy.)

P.S. Have you been wavering on where you stand in this love situation? What do you need to let go of in order to move forward? Leave a comment below and let Karma know!
Hi, everyone! Happy November. Welcome to your Cosmic Weekend Love Reading.
I am Karma. And today we're going to take a look at the energy that is coming in and surrounding your current love connection, and see what messages and guidance we can get from the Holy Spirit.
I just want to give a moment of gratitude. And thanks to all of you for continuing to tune in for your wonderful support in this month of November. Just giving thanks to all those that matter. So thank you so much, from the bottom of my heart for your support and for coming back to Cosmic every weekend and every week. We truly appreciate you guys.
So let's go ahead and jump right into my blessing and my prayer. And then we'll see what messages the Holy Spirit has for you.
Brother God, divine in the spirit of the most high, thank you for allowing me to be a clear channel and receiving messages for the collective in regard to their current love situation. I ask that these messages provide clarity, guidance, healing, and understanding as well as a higher knowledge and perception into what karmic cycles, soul lessons, or generational curses they may currently be going through, about to go, need to become aware of, learn from, cue from, and release. Learn and know that you are, know that you do. And all that I am, know that I do. I live by your word and your word only. In Yeshua his name, I pray, Amen.
So there's two things that are coming very clear to me before we pull cards: Mother wounds, and I keep hearing and seeing: full circle, full, full circle, as well as the color green. So heart chakra. So there may be nurturing self love wounds that are rising up for you this weekend or that you've been noticing or coming into your thought realm, okay. So it's important to pay attention to that.
Your first card out, you do have the Ten of Swords. Okay, then we have the Two of Pentacles. And the Ace of Swords.
It's interesting – I felt the Ace of Swords. I actually thought it was going to be the first card out. It makes sense that the Ace of Swords is here with what I was seeing before just considering that there's something that's going to be cleared. You're going to receive some type of knowledge or wisdom or knowing clarity and a time of confusion.
Okay, on the bottom of the deck, you do have the Knight of Cups. This is what you don't see coming. Wow, wow, Knight of Cups, Knight of Cups and the Sun. Okay, so this is what you don't see taking place on the bottom.
There's a wish fulfillment coming in. But if you don't work through this particular wound, it will be blocked because the Two of Swords was there as well.
So in the recent past, you had the Ten of Swords, you know, we've been seeing this in the collective. So it doesn't surprise me. I actually like the Ten of Swords for you. Because this lets me know that you're finally putting a cycle to rest. You're closing it out. You're not going to be bringing this baggage with you anymore.
I feel that something has completed not only physically in your 3D reality, but it has completed in your mind, in your soul. You're finally ready to put something to rest. I think that you had to siphon through and find all of the little pieces that were creating a heavy load for you like baggage, and you're finally ready to get it all out.
Okay, now you've made this decision consciously in the recent past, could have even been this past week. Okay? For some of you, it could have been in October. And now it's finally coming up here in November for you to just close it out.
You are still teeter-tottering and struggling with closing it out. Because I see you here kind of in limbo with this Two of Pentacles over this decision.
Wow, there's a lot going on in the collective. So I'm going to try to touch bases with all of you for a minute. Spirit, show me how to divide this up. So let's divide you guys up into groups. So you kind of know where you belong. And then I'll go forward with explaining what I'm seeing.
There are two groups specifically. There's some groups that have been waiting for someone. There was a very toxic history with this person. I don't feel like you've moved on. I feel like you're waiting for this person. You've been working on yourself. You've been healing yourself and you're wanting and expecting and hopeful for the same for this person to come forward. And you're at a point where you're kind of juggling, "Do I stay? Do I go to fully close this out? Do I let it go? And will this person come towards me if I let go?" Okay, that's for number one.
Number two, there's a group of you that have been simultaneously waiting for someone but still dating and talking to other people. And you may now find yourself in a position where you have to make a decision between two now because the past is probably going to pop back up.
For both of you, there is a love that's trying to come towards you. Okay, there is a love that's trying to make its way towards you. With an offer that will be your wish fulfillment, that is something that's being sent from the Divine or else we wouldn't have the Sun here, it's something that you've prayed for. Okay? Doesn't mean that it's going to be the same person.
The problem is this Ten of Swords on the bottom. You have to fully let go of this Ten of Swords in the past. And that's what you're struggling with here.
So tell me, Holy Spirit, about this Two of Pentacles, please. Yeah, you're taking your time? Well, you've invested a lot into yourself over the last few months, especially since this ending or this, this cycle that came to an abrupt stop, or this past relationship where you were betrayed. Okay?
And so you've invested a lot into yourself here, and it's taken you time to finally get to this point, where you're at in your journey, where you're starting to feel aligned. You're starting to feel content. You're starting to feel happy. And I feel like a lot of your decision making right now when it comes to love and how to move forward is based on a new perception instead of just overloading your plate with other things to be involved in.
You're really conscious now about: "How can I balance this with this? Does this mesh well in my life now?" There just seems to be a more moderated thought process when it comes to investing into a connection. You're looking for something that's smoother, not as bumpy or tumultuous as it may have been in the past. And that's really what's helping you make a decision. That's what you're relying on here: "This is what I've been through in the past. What do I have to do to avoid those types of situations? I just want smooth sailing." Okay? You've been very, very patient.
Again, I'm getting this energy that you've waited. You've been waiting for something to come to fruition. You've been waiting for something to appear. It's going to appear.
You have the Ace of Swords as what's going to be taking place next. So while you're still in this energy of waiting, I feel like it's preparation for a conversation or a new piece of information that's coming your way, possibly this Knight of Cups that wants to offer you their love in relationship. Okay? They may also feel like you're still blocked off because there's a little bit of baggage that still needs to be addressed.
Please, Spirit, clarify please the Ace of Swords. Wow, while I was not expecting this, you have the Ace of Wands. This is somebody coming forward who wants to offer you either a reconciliation, some type of acknowledgement of something that took place, an action that took place that did not necessarily make you feel good. You learned a lot of lessons from this action that this person took. They're now wanting to come forward and reconcile. They want to take some sort of action towards you and create a new passionate beginning.
I like the Ace of Wands for you because it allows you to create whatever you want. It's fresh energy. Nothing's been created from this one yet. So you have the opportunity to manifest, build, and create whatever you want with this opportunity that's coming towards you.
I feel overall that spirit is telling you to be patient with your decision. There are lessons that need to be learned and acquired during this time.
I also feel like this person is coming in with more passion than you have at the current moment. I feel you're just going to be a little bit more reserved because you're looking for specific truths to help you make a decision on whether or not this is the right investment for you.
All right, family. I look forward to seeing you next week. I'm sending you much love. Enjoy your weekend. Bye.